COACH, PUBLIC SPEAKER AND AUTHOR
Originally I (1959) worked as a concert pianist and teacher. I played over 3500 concerts and the hours I teached a multiplied by at least 10. After having serious problems in my own health I decided to become a COACH to help people in vulnerable situations in their lifes.
Now I work in the team of the Toon Hermans Huis (a house for everyone involved in situations concerning cancer). Also I have my own studio, and I coach in NL, UK and G. Once in the 2 months I work with a groep of 20 gay men in coming out problems.
About my formations:
---
– Graduated- and Certified Acceptance & Commitment Therapist ACT (NL), recognized by several dutch organisations (please take a look to the dutch version of this page);
– Recognized- and Certified Brave Leader BLI Brené Brown (USA);
– Research of the work of Parker Palmer (2013-2017) and participating Retreats of the Center For Courage And Renewal (USA) in Personal Leadership and Personal Development;
In june 2019 I completed the traject at 'Square Of Life' (facilitator: Susanne Kruys in Biografic Coaching.
In 2020 I participated in a training at www.ai-opener.nl in Holland, based on Marshall Rosenberg's Center For Non Violent Communication.
Public Speaker: MUN Model United Nations (2014), Braincancer Research Foundation Antwerp (2015), KIKA (2016), Het Vergeten Kind (2017), Foundation Papageno (2018. Recent activities please visit EXTRA
Extra Courses:
– SOAIDS Nederland (Aidsfoundation NL): Culture-Sensitive and Resilience (Certified 2018)
– SOAIDS Nederland (Aidsfoundation NL): SOA HIV AIDS Client Support (Certified 2018)
You will find me as a public speaker on lots of occasions: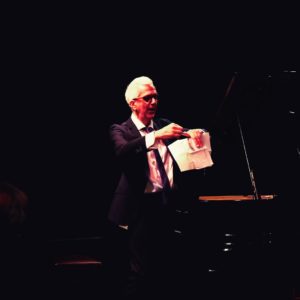 In my free time:
Nature, people, culture
My languages:
Dutch, German, English, French
Member of communities:
Living Adventurously, London UK area, subject: sustainability
Oxygen4leadership, Antwerpen B area, subject: leadership
FWoC, ambassador
Social Media:
Please connect with me on LinkedIn and on Facebook